Sarah's Chonburi Pictures 28th January 2008.


OK folks .. you'll need to use your "back button" to return to this page if you decide to click the thumb nails.


OK ..It was about 11.40 in the morning just as I was finishing getting ready to head of to the Thai doctors at 12.00 when there is a knock on the door. There was a large posse of staff, mainly juniors, are at my door .. there I am in bra, knickers and my short dressing gown. I'm presented with the flowers here ..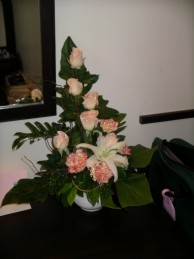 6 pink roses .. 1 large lilly and four variegated carnations.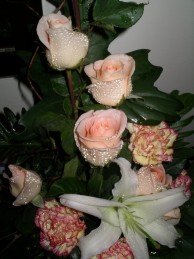 A closer look .. they had obviously been sprayed with water.








Pictures .... day 18....
Return to Chon Buri picture Index.....
Return to Diary Index .